Leisure:
Travelling to China with Shah Vacations' Canton fair package during this time can be an amazing experience for all shopaholics and adventure lovers!
As this fair targets, not just business professionals, but also thousands of consumers, who are end users of products across the world. You can buy many products from the fair itself.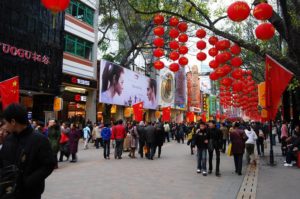 Guangzhou is a beautiful city with world-class infrastructure and has very high standards of hygiene and cleanliness. the metro train service in Guangzhou is just perfect! You can travel practically anywhere within the city with utmost ease and convenience. 
Guangzhou, also known as Canton, is the capital and most populous city of the province of Guangdong in southern China. On the Pearl River about 120 km north-northwest of Hong Kong and 145 km north of Macau, Guangzhou has a history of over 2,200 years and was a major terminus of the maritime Silk Road, and continues to serve as a major port and transportation hub, as well as one of China's three largest cities.
There are just so many fun things to do in Guangzhou and so many markets (Wholesale & Retail both) for different products. It is a fun place for families and leisure while its a very useful place for people interested in doing business. Also, it has great food. In one word, Guangzhou is "AMAZING".
Also, there are world-class sightseeing points and activities in Guangzhou. World's only triplet Panda in Chimelong park, Adventure park, Canton Tower (China's tallest tower) and Pearl River ( China's 3rd largest river with cruise attraction) and the beautiful Baiyun mountain to name a few. Also, it's the best climate during these dates to be in Guangzhou.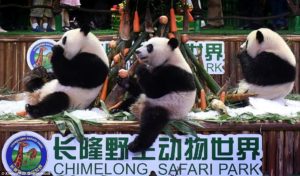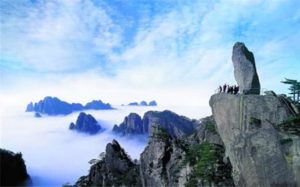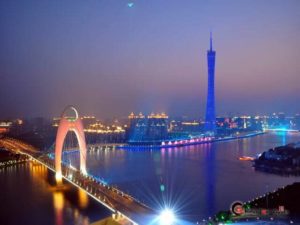 Be it Leisure or Business, Guangzhou has everything! Visit Guangzhou, You'll fall in love with it.
Highlights:
Canton Fair– Asia's biggest trade fair. more details here
The Canton Tower– It was the tallest structure in China prior to the topping out of Shanghai Tower on 3 August 2013. It is now the second tallest tower and the fourth-tallest freestanding structure in the world.
Chimelong Paradise– Chimelong Paradise is the largest amusement park in China. Chimelong Paradise is operated by the Chimelong Group, a Chinese tourism company that also operates numerous other attractions, including the Chimelong Ocean Kingdom, the Chimelong Safari Park and Chimelong International Circus.
The Pearl river– The 2,400 kilometres long river is the 3rd largest river in China. The Pearl River, also known by its Chinese name Zhujiang and formerly often known as the Canton River, is an extensive river system in southern China. The name "Pearl River" is also often used as a catch-all for the watersheds of the Xi ("West"), Bei ("North"), and Dong ("East") rivers of Guangdong.
Beijing Lu– Beijing Lu Pedestrian Street, This is the main shopping thoroughfare, a pedestrian street where most stores are open from 9AM-10PM. It has absolutely everything; cheap clothes, good food, awesome gadgets and electronics, super cool toys and even a little history. There is a display of the original road from the song dynasty (960 – 1279 A.D).
Baiyun Mountain– White Cloud Mountain (Baiyun Mountain) has been one of the most famous spots of natural beauty in Guangzhou since ancient times, and it's still known as the First Spectacular Scene of the city. Every time the sun shines after the rain, and through late spring, a wreath of airy clouds circles the mountains. This is how White Cloud Mountain has won its name and its reputation as a marvellous spectacle of nature.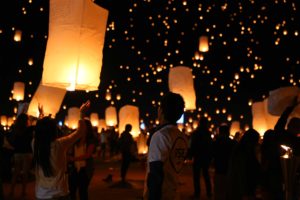 Feel free to contact us for booking a holiday at Guangzhou, or any other city in China (or anywhere else in the world). We can offer you our services in more than 60 countries.
Just touch the Orange button on the bottom right of your screen and get in touch with us.