Bhutan

|

Land of Thunder Dragon

Happiness is a place
Bhutan, a Buddhist kingdom on the Himalayas' eastern edge, is known for its monasteries, fortresses (or dzongs) and dramatic landscapes that range from subtropical plains to steep mountains and valleys. In the High Himalayas, peaks such as 7,326m Jomolhari are popular trekking destinations. Paro Taktsang monastery (also known as Tiger's Nest) clings to cliffs above the forested Paro Valley.
Capital: Thimphu
The Bhutanese name for Bhutan, Druk Yul, means "Land of the Thunder Dragon"
Touch here -> Bhutan FD <- to download the Bhutan package (Airfare included) file
Bhutan is the happiest country in Asia and the eighth in the world.  While the emphasis is placed on both, prosperity and happiness, the latter is considered to be more significant
The philosophy of Gross National Happiness has recently received international recognition and the UN has implemented a resolution " recognizing that the gross domestic product does not adequately reflect the happiness and well-being of people," and that the pursuit of happiness is a fundamental human goal".
The four main pillars of Gross National Happiness are:
Equitable and equal socio-economic development

Preservation and promotion of cultural and spiritual heritage

Conservation of environment

Good governance which

is

interwoven, complementary, and consistent.
These pillars embody national and local values, aesthetics, and spiritual traditions.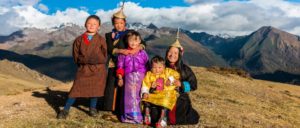 Imagine being in a country and surrounded by people who are more concerned about how happy you are than how financially stable you are.
One of the most beautiful Himalayan kingdom that will leave you mesmerized for years to come. With countless monasteries, primaeval forests, indigenous flora and fauna, high-altitude trekking trails, surreal architecture, peace-loving people, composed environment, rice wine, and a sense of happiness that perpetually fills the air, Bhutan is not just another tourist destination, it is the paradise you have been seeking all through your life.
If visiting Bhutan has been on your bucket list for long, the time has come to set out on a life-changing journey into the mystical destination – Bhutan
Few of 

the many

 reasons why Bhutan is special
The only

carbon

sink in the world. (the only carbon negative country in the entire world)

Has

the highest

unclimbed mountain in the world.

72% forest area.

Happiest country of Asia.

No traffic lights in

the entire

 country.

Gave

the concept

of Gross National Happiness (GNH) to the world.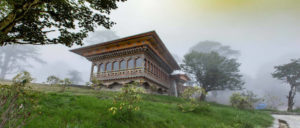 Important:
All foreigners (except for citizens of Bangladesh, India, and the Maldives) must obtain a visa before visiting Bhutan. Indian nationals intending to visit Bhutan are required to carry any of the two valid 'Travel Documents' (a) Valid Indian Passport having validity of minimum 6 months; and/or (b) Voter Identity Card, issued by the Election Commission of India. No Visa is required to visit Bhutan.
Bhutan's unit of currency is called Ngultrum (BTN). A Ngultrum has the same value as the Indian rupee, which is also legal in Bhutan. … INR 100 & 50 Rupee denomination may be used in Bhutan, but Ngultrum cannot be used in India. Indian Rupee denomination note of INR 500 and INR 2000 are not accepted in Bhutan.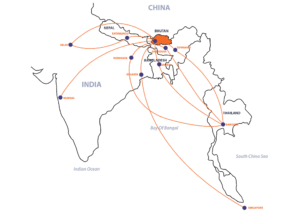 Join us on Facebook and Instagram to stay updated with our latest deals. With us, you can always expect to get "insider" rates, Amazing value, Amazing service.
To Know more about this package, or to discuss your requirements – Touch the Orange button you see on the bottom right of your screen
You'll find the below options to reach us, choose what suits you best.

– Call – Just touch the phone icon and our contact number will be published on your phone dialer.
– WhatsApp – Just touch the Whatsapp icon and our chat screen will appear, No need to save the number to chat with us.
– Email – If you wish to communicate with us via email.
– Facebook Messenger – Just touch the Messenger icon and our FB chat bubble will appear.