Visit the 125th China Import and Export Fair, Canton Fair 2019 (April-May)
The Canton Fair (广交会) is Asia's biggest trade fair held in China. The event takes place in the beautiful and amazing city Guangzhou, China's 3rd largest city. Here, you'll know why China is known as the "world's factory!"


Canton Fair features basically EVERYTHING!
To know about the Leisure tourism in Guangzhou Click here
Business at Canton Fair:

Phase 1:

15th-19th April 2019 9:30-18:00

Almost all kind of Industrial goods, Electronics & Household Electrical Appliances, Lighting Equipment, Vehicles & Spare Parts, Machinery, Hardware & Tools, Building Materials, Chemical Products, Energy Resources etc.

Phase 2:

23rd-27th April 2019 9:30-18:00

All Consumer Goods, Toys, Gifts, Home Decorations, Household products etc. Practically everything we use in our daily life, From Sunglasses to Plastic Bottles (Most preferred Phase for shopping too)

Phase 3:

1st-5th May 2019 9:30-18:00

Textiles & Garments, Shoes, Office Supplies, Cases & Bags, Recreation Products, Medicines, Medical Devices and Health Products etc.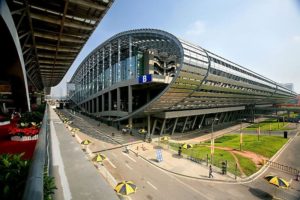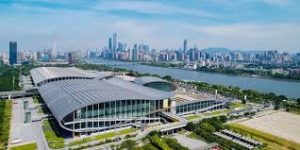 Overall, there are thousands of products, From China's biggest manufacturers and traders!
(and few from other countries too). It's a Fantastic business opportunity for small and big traders & manufacturers.
Import from China and build your own brand!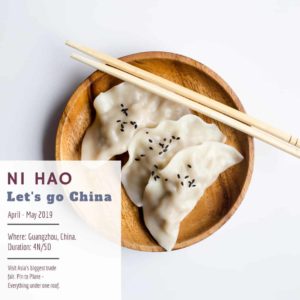 Shah

Vacations

offer to you: 
4N/5D Stay

Return Airfare (Economy Class)

Visa

Transfers

Unlimited Indian Food

Entry to Canton Fair
All transfers in private vehicle dedicated for Shah Vacations group (Airport, Hotel, Canton Fair venue)

.


Personal assistance during the entire tour.



Practically All Inclusive! Just for

Rs. 70,000/-

Ex-Mumbai.

(Packages for other Indian cities also available)
Other services offered by us at Canton Fair and/or anywhere in China.
Translator services (English – Chinese – English)
Connect with Import/Export agents who will deliver goods to your doorstep.
Help you with purchase of goods outside of Canton Fair (from other local markets dedicated for your product)
Other travel/leisure services and bookings. (Hotels for other destination apart from already booked, Leisure activities at popular tourist attractions etc.)
To Know more about this package, or to discuss your requirements – Touch the Orange button you see on the bottom right of your screen
You'll find the below options to reach us, choose what suits you best.

– Call – Just touch the phone icon and our contact number will be published on your phone dialer.
– WhatsApp – Just touch the Whatsapp icon and our chat screen will appear, No need to save the number to chat with us.
– Email – If you wish to communicate with us via email.
– Facebook Messenger – Just touch the Messenger icon and our FB chat bubble will appear.