#Ladakh #Roadtrip
Are you ready for an adventure of a lifetime? Are you ready for your Ladakh adventure?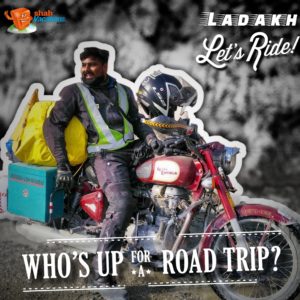 A dream come true trip… Cruise your way on long beautiful roads of Manali, Kashmir & Ladakh on a Royal Enfield 500cc (Single seater option also available for solo trip lovers)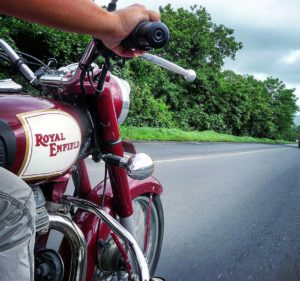 We've made the best arrangements for you
– Royal Enfield 500cc (Single + Twin)
– Unlimited Fuel (As per the itinerary you choose)
– Stay
– Meals along the way
– Our vehicle along with you during the entire journey
– Mechanics
– First Aid
– Our Experts with you all the time
– Dedicated tour Guide and Group leaders
– Back up vehicle and mechanic
– Leave your motorbike and travel in our vehicle when you do not wish to ride, and resume when you're ready. Our team will always be with you.
It's a perfectly planned trip just for you. Because We Love Our Customers!
Take a break, Take this trip of a lifetime… you deserve it!
Below are the itineraries for you to choose from
Motorbikes, not your thing? Wish to travel with your family? Click here for Ladakh fixed departure package ( Flights included)
Be the first one to know our latest deals and offers, Join us on Facebook now!
To Know more about this package, or to discuss your requirements – Touch the Orange button you see on the bottom right of your screen
You'll find the below options to reach us, choose what suits you best.

– Call – Just touch the phone icon and our contact number will be published on your phone dialer.
– WhatsApp – Just touch the Whatsapp icon and our chat screen will appear, No need to save the number to chat with us.
– Email – If you wish to communicate with us via email.
– Facebook Messenger – Just touch the Messenger icon and our FB chat bubble will appear.