Visit Beautiful Ladakh for 4 to 10 Nights

,

Choose the package that suits you best.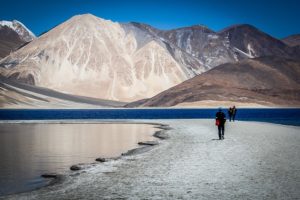 ---
Touch here to download the packages -> Ladakh Packages (10 options)

---

» Touch here to checkout 7N/8D packages with pre-booked flights. «

---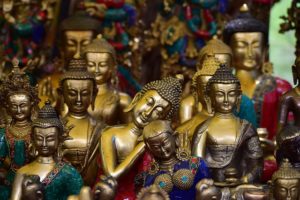 Buddha statues in Ladakh Main Bazaar
Prices valid for any dates between May to September 2019.
Enjoy the service and benefit from the experience of Shah Vacations in your dream tour of Ladakh. We have a stronghold in the Ladakh region and we have our partners based in Ladakh & Jammu-Kashmir regions around the year so that you get the best service during your entire trip.
Combined, We Cater thousands of Indians every year for their dream Leh Ladakh trip [as they call it :)],
Ladakh Map can also be provided to you during the tour (On prior request)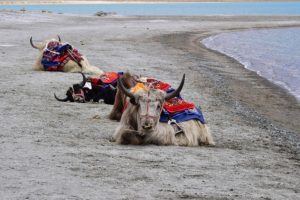 To Know more about this or other Ladakh packages, or to discuss your requirements – Touch the Orange button you see on the bottom right of your screen
You'll find the below options to reach us, choose what suits you best.

– Call – Just touch the phone icon and our contact number will be published on your phone dialer.
– WhatsApp – Just touch the Whatsapp icon and our chat screen will appear, No need to save the number to chat with us.
– Email – If you wish to communicate with us via email.
– Facebook Messenger – Just touch the Messenger icon and our FB chat bubble will appear.
Tips To Travel Notes of Caution for High Altitude Travel in Ladakh
• "Julley" Means Greetings, Namaskar, Thanks etc. while meeting and receiving favours. • Always put off your shoes before entering a monastery shrine. • Always dress in a decent manner while visiting monasteries. • Take Permission from the monks before taking photos inside the shrine. • Always walk clockwise while visiting monastery/Stupa. • Taking intoxicating thing around the religious places is strictly not welcomed. • Avoid offerings chocolate, pen etc. to local children. • Ladakh has no local beggars, so please discourage outside beggars in town.
Season
May To October by Road---- March to December by Air
Regional Facts:
Avg Altitude : 11500fts (3500m)
Avg Temp : (Summer) Max 30 / Min. 15
Avg Temp : (Winter) Max 5 / Min. -30
Area : 95,000 Sq. Kms
Population: Approx. 2,50,000
Region: Ladakh
Regional Capital: Leh
Districts: Leh and Kargil
Airport: KushokBakula Rinpoche, Leh
Language Spoken: Ladakhi Hindi, English
Popular Festivals: HemisTsechu, PhyangTsedup, Sindhu festival, Ladakh festival etc.
Banks & ATMs Available: SBI, J&K, PNB
Mobile Phone Connection: BSNL and Airtel, Vodafone, Aircel Postpaid etc.
Low Oxygen Area
Nubra Valley, Changla pass, TsoMoriri, Pang, Sarchu.
• If required, you can buy a small portable oxygen cylinder from Leh, it costs around ₹ 400=00 to ₹ 500=00 approximately.• No need to worry about age, still, you may take advice from your family doctor. • Inner line permit is required for foreign nationals, charges extra- not included in the package at ₹ 1000 per Pax, foreign nationals need to carry passport size photographs & copies of their passports.